THE MAIN EVENT:
Get moving with a 50-minute moderate intensity program of integrative exercise for the body & soul. Our DVD includes exercises to help the side-effects of treatment: fatigue, weight change, swelling, joint pain, numbness and more. Regain energy, a range of motion, strength & sensation, balance body fat with muscle, reduce pain, and increase lymph flow. Dance in the good company, even in your own home.
ADDITIONAL FEATURES:
Martha shows how to do key MFL exercises sitting in a chair.
Learn The Electric Slide (it's fun, good for your health and will make you a star at weddings and bar mitzvahs!)
Music Only Option: Once you learn the routines and feel ready, pump up the volume and modify the intensity of your workout. Thanks to Aretha Franklin, Carly Simon & Linda Worster for donating their music!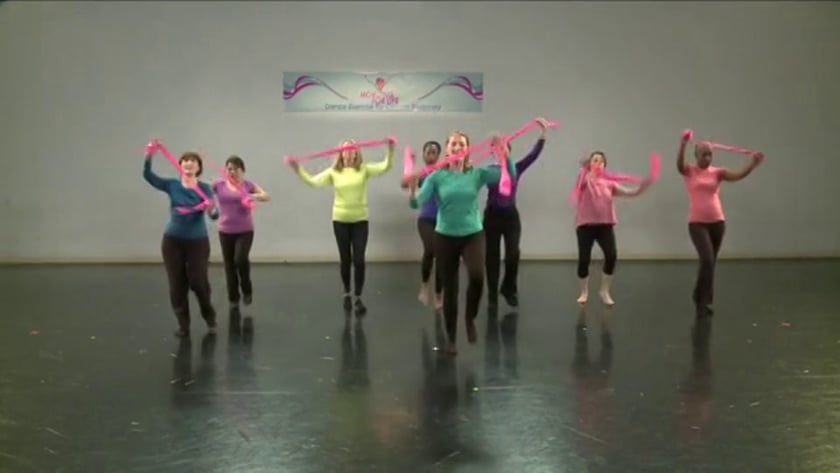 Dr. Martha Eddy, Ed.D, RSMT, CMA, is an exercise physiologist, movement therapist and dance educator who designs fitness programs for specialized health needs including Moving For Life DanceExercise for Health®. Her strong belief in the power of movement to change and enhance lives led her to create Moving For Life DanceExercise for Cancer Recovery, a gentle yet invigorating aerobic exercise & dance workout to help women heal emotionally and physically after cancer.